Friday Focus- Gloucestershire Digital Marketing + Website Developers Recap On Weeks Biggest News Stories
The average YOY growth in Lego sales is 15%
In the past decade Lego have run some fantastic digital marketing campaigns and are an example of how a brand can use a universal approach to engage with a wider audience. What impresses digital marketing and website design boffins here in Gloucestershire is the company's ability to ensure their tone of voice remains consistent.
4 Billion Lego Minifigures have been produced in Lego's history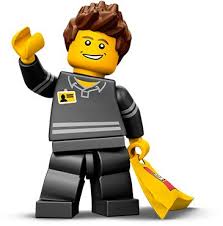 Hidden Message
Successful digital marketing campaigns usually contain a hidden message, this is crucial for targeted campaigns that are aimed at both Adults and Children. Due to Legos success story its equally appealing to both demographics, part of Lego's content marketing role has been to use innovative online portals such as the Lego create platform to allow users to post their own unique creations.
This form of online engagement works by enabling adults to use their imagination and feel like a child again! Lego is allowing consumers to be guided by their own imagination and engage with both the brand and fellow consumers. By sharing their story they will spread the Lego message across social media platforms and of course use all important social media hashtags.
Online Community
By allowing customers to connect with each other they are able to upload media and engage and foster a real sense of community, which as brands know consumers crave.
Mushroom internet's digital marketing team know all about how important it is for consumers to connect with the company they purchase from. We encourage our clients to use social media platforms as a vital means of communication to evoke empathy with their customers.
Lego is sold in 130 Countries Worldwide
Consumer created content
Lego is a great example of a brand using social media to empower people to create their own unique content. By asking customers to engage with each other through content creation customers really feel like they are becoming an integral element of the lego success story. This will result in an increased sense of brand loyalty and in turn a commitment to keep the Lego dream alive. By offering downloadable Lego instructions consumers are able to enhance their collection and show off their creations using the online portals Lego run.