Who is Bee Green Solar?
Bee Green Solar Ltd is a British developer, constructor, owner, operator and structure supplier of large forms of clean electricity generation projects in the UK.
Bee Green Solar have a team of PV specialists with many years of international experience in the design, development and construction. A solution can be tailored to suit a customers needs to include the supply of structures, piling tests, installations or a full turnkey PV park solution.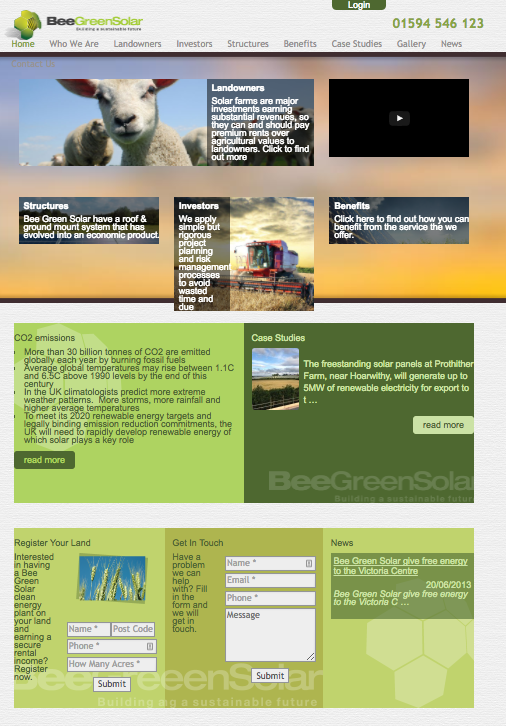 What we did: