Who is Fit 2 Change?
'fit2change' works with clients in varied ways to help them challenge their eating disorder, supporting them to make worthwhile changes.
Using various tools to stay in touch, clients can access support easily. Services are flexible, and can be co-ordinated to enable the client to carry on with the other aspects of their lives.
Clients can also access other elements of the service, giving them the opportunity to work on their eating difficulties, while managing their weight, health, fitness and feelings, whilst always retaining control of the process.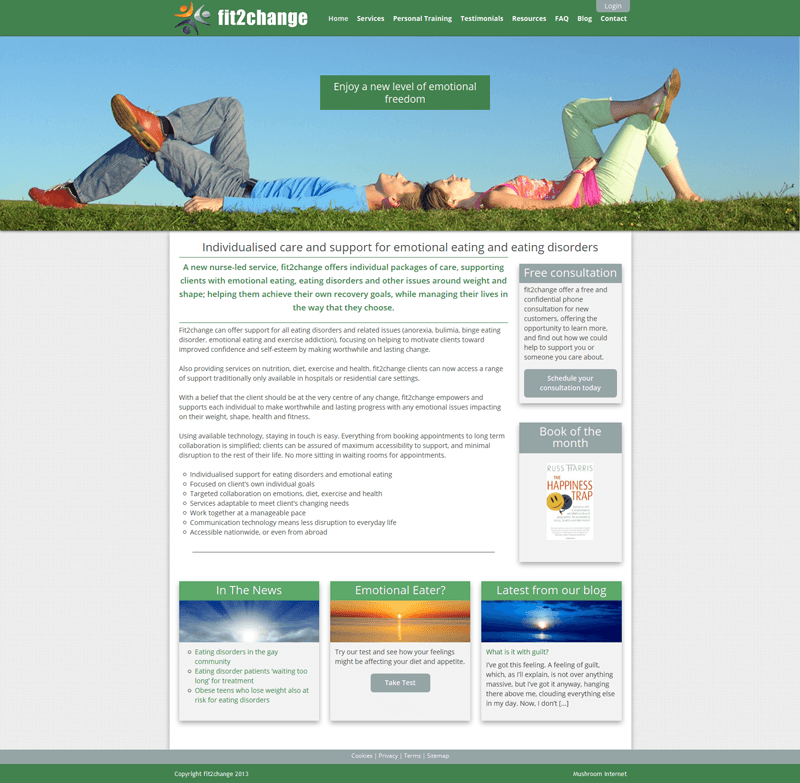 What we did: