Who is Gencon?
Here at Gencon we have one simple aim – To enhance the pleasure that dog owners can derive from their pets.
The Gencon® All-in-1 and Headcollars were designed, developed and patented by Irene Holbrook, who is probably the most knowledgeable dog enthusiast we have ever known.
After a great deal of research into dog psychology and development work on innovative technologies and high quality materials, the Gencon range was born. The quality and effectiveness of the products is so unique that they have been granted a UK Patent.
Irene's wish to retire and devote even more time to her family of four dogs (and husband) gave Andrew Treleaven and his wife the opportunity to take over the running of Gencon and further the business.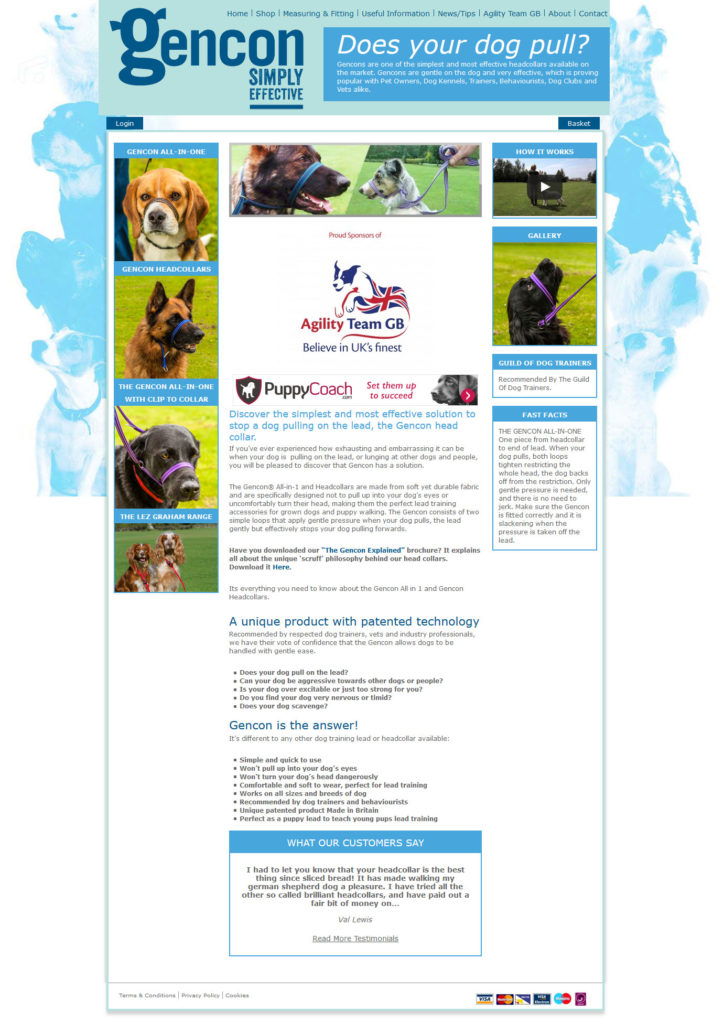 What we did:
How we did it:
Andrew approached Mushroom Internet in 2010 to develop his new brand, stationary and website for Gencon Ltd. We still maintain a strong working relationship with Gencon, supporting all of his SEO and Marketing requirements as well as maintaing his online social media presence and have had continued positive feedback as our work translates into increasing sales.