Who is Keyboard Company?
In 1989 Geoff Thomas bought a computer for his business. He didn't like the keyboard that came with it but when he asked the installation engineer about an alternative was told: "You just get what comes with the computer. I wouldn't know where to get a keyboard."
As keyboard and mouse specialists since 1989, they are perfectly placed to meet virtually every keyboard and mouse requirement. They have the largest stocks in the UK at our disposal and whatever you want, or need, it can be yours without delay. If you can't find what you are looking for please email or call, they don't use an automated switchboard so you will be straight through to someone with the knowledge to answer your questions.
New Site: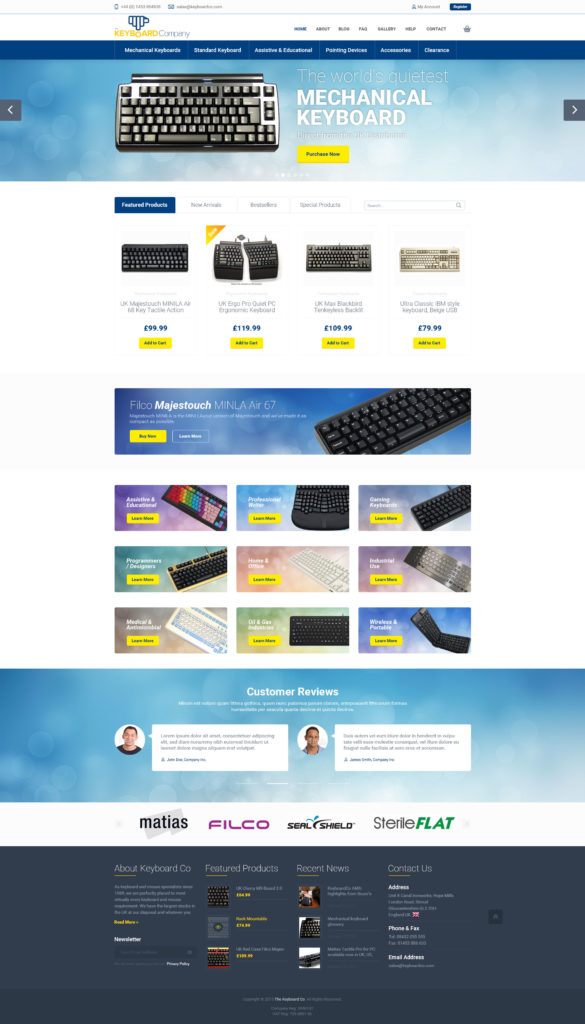 What we did:
How we did it:
The Keyboard Company approached Mushroom Internet to produce a new design for their tired looking website, built on their own proprietary eCommerce platform. Mushroom Internet designed and built template files for all pages and page types so as Keyboard Co could integrate the template files with their platform quickly and easily. We we're delighted to work with a company so local to ourselves and have worked on many projects for The Keyboard Company from out Stroud offices.