Who is Quest Accountancy?
Quest Accounting was founded in 1999. During that time, Quest has gone from strength to strength by delivering straight forward, honest and strategic accounting services.
They have seen various new governments with shifts in the pressures on small enterprise and the taxes and liabilities that they are faced with. Their own success has resulted in staying ahead of these changes and making sure that our clients not only satisfy legal requirements but where possible benefit from them.
Their experience and long lasting client relationships have enabled them to develop clear processes that keep their customers happy and their prices competitive.
These strong business principles enable them to work closely with their clients and to develop together.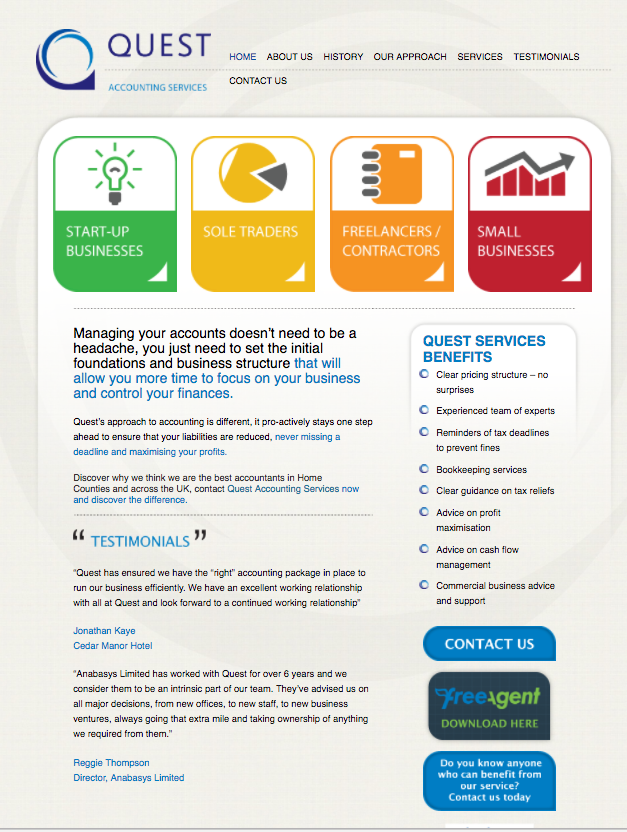 What we did: