Who is Reg Cobb Consultancy?
At Reg Cobb Consultancy they enjoy working with people to ensure a successful relationship between employers and people with disabilities.
Founder, Reg Cobb, is well known for his great sense of humour and approachable professional attitude. Reg is profoundly Deaf with fluent BSL skills as well as excellent spoken English. He qualified and worked as a Building Surveyor before embarking on a career to empower disabled people and support them with their access requirements.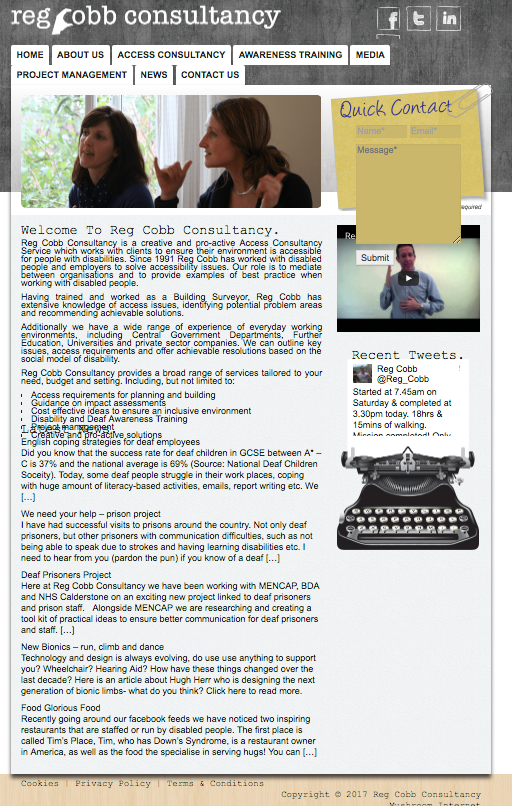 What we did: