Who is Sharetree LTD?
Founded in 1972, Sharetree is a market leading UK supplier of Thermal Test Solution equipment to all branches of industry, including major electronics and electrical, contract manufacture, automotive and telecommunications companies.
We use our extensive industry expertise to design, build and support standard and customised Thermal Test Systems for the Design/Development and Production testing of a wide range of products. All chambers and systems have been deliberately designed to use industry standard component parts. This ensures long term maintainability and easy access to spares.
Sharetree is a family owned and operated company that believes in building long-term relationships through excellent customer service. We are small enough to offer first class personal care and experienced enough to build high quality systems and equipment that meet the most exacting standards.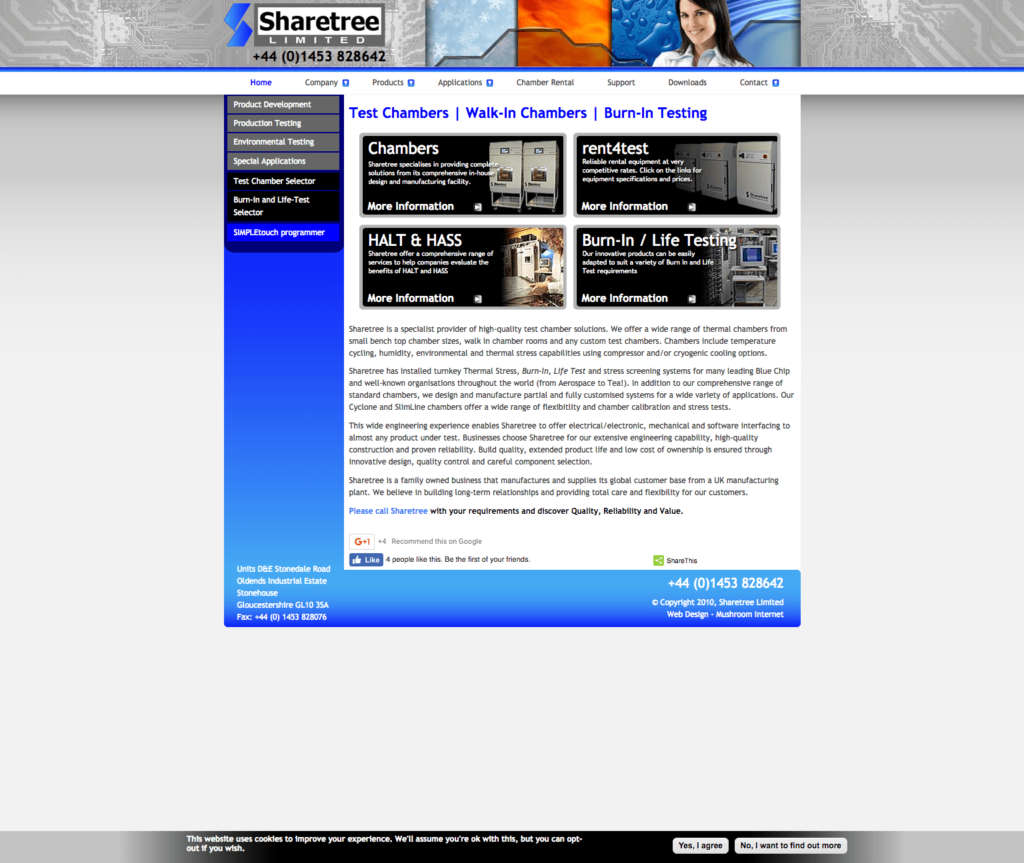 What we did: