Who is Tetractys Partners?
Tetractys Partners LLP is a boutique compliance and governance consultancy which was formed in 2013 by Gary Pitts, a senior compliance and governance professional of some 20 years' experience.
They believe that everything flows from good governance – be it effective compliance with regulations, business or cultural change or the effective and sustainable development and growth of an organisation.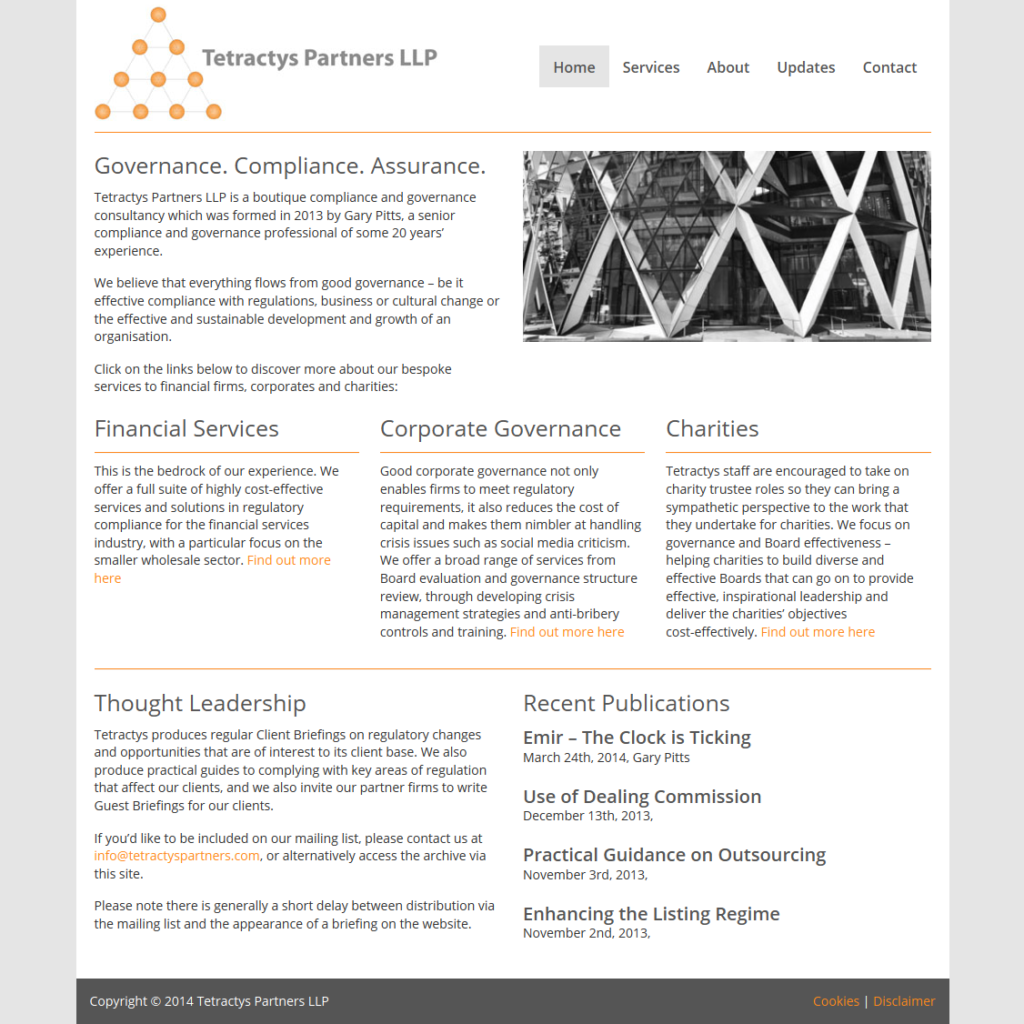 What we did: