Influencer Marketing Trends show rise in impact in 2018
The latest most popular trend to show an improvement in overall impact in the digital marketing World since the start of 2018 is the popularity to engage with well known 'influencers' to help brands gain online popularity.This is when a brand engages with a well known figure or celebrity to help endorse their particular brand or product. Its certainly not a new trends and it something that was has started to appear more frequently across social media platforms. Brands who actively seek out influencers that are 'real', rather than target celebrities are found to have a higher success rate. Users are far more likely to engage with a brands content if they can seek that individual promoting it has relevancy.
Statistics from digital marketing experts show that once an influencer has over 10,000 followers on Instagram etc and they are promoting a mundane event such as 'Teeth whitening' or 'protein shakes' users will disengage.
With the rise in the number of brands looking to work with influencers the celebrity/well known figure' has found themselves in an ideal position to be more selective with the work they accept. Digital marketers have therefore found themselves in the difficult position of having to work harder to build meaningful relationships with influencers so they will willingly promote the represented brand.
Celebrity #Sponsored Tweets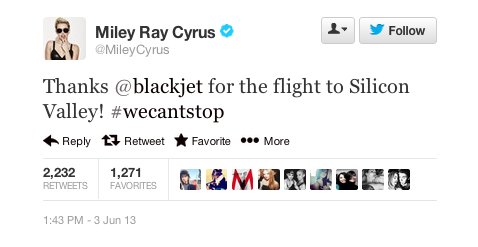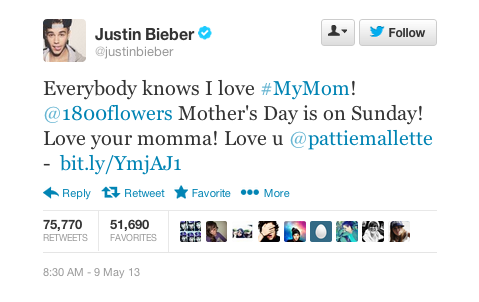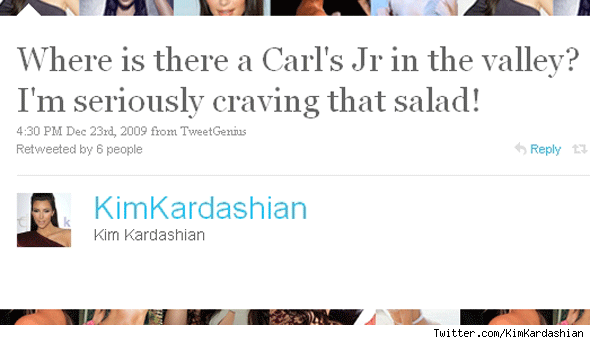 Using an influencer to naturally promote a companies products/services is a digital marketing tool that can have a great impact and widen a brands online awareness. With a well thought out plan and careful consideration to ensure the right individual and product are connected it can be a great success.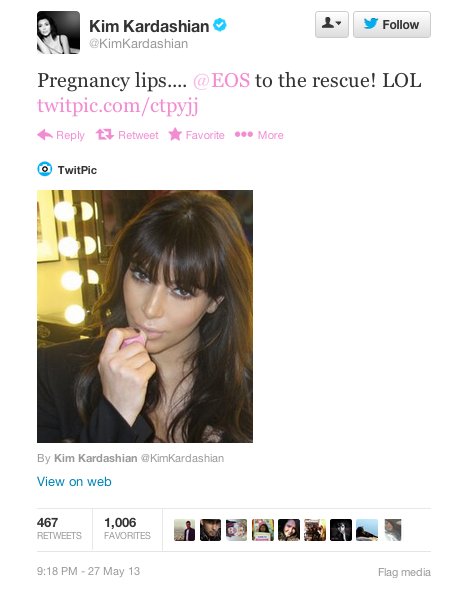 Unlike with paid digital marketing campaigns the key with more natural online promotion is to focus on using content and images that appear more authentic. This can be achieved by digital marketing experts employing the following tactics:
Choose an influencer who really likes or believes in the product/brand
Ask them to take their own images in natural settings rather than using staged content
Don't over promote- aim for a good mix of images/posts rather than several at once
Use organic content, theres nothing worse than scripted social media posts
Gloucestershire based digital marketing experts Mushroom Internet have been using influencers for many years to enable brands online presence to grow more naturally rather and have had some great success stories. If you're interested in engaging with more customers online and would prefer a more organic approach rather than using Google adverts or social media advertising then please make contact with us today for more information and to arrange a digital marketing quote. We value the importance of really getting to know our customers and their products so will envisage to gain understanding of the ethos behind your brand and the customer demographic.