Small business owner looking for some local SEO and new customers, you've come to the right place. Trying to engage with your target audience when you're a small company is difficult, but our team of Digital marketing experts in Gloucestershire are going to guide you through how you can get the most out of Social Media for your small business…
Platforms
There are so many social platforms to choose from and picking the right one/s is vital so you don't waste any time or resources whilst doing so. If you're not marketing on the social platforms that your target audience uses you won't be reaching the right people.
To find this out you could do something so simple such as actually asking your customers what they use, to gather up all the information/data and then decide.
Another way, and this is normally the easiest and most reliable, is taking a 'guess'. At Mushroom Internet we always guide our clients towards the likes of Facebook, Twitter or LinkedIn, for a few of our customers we will show them Instagram depending on their field of work.
It's great to try everything and as long as you keep track of the results, wait a couple of months and revisit your plan to see what has and hasn't worked.
Why not see what your competition are doing, if they have certain social platforms and they seem to be doing well then that might also be the best route for you, it might not be in the long run but it's worth a try.
Factors to keep in mind
Time
Don't expect for your social following to grown over night, because it won't. Unfortunately people won't juts follow you juts because you have a profile, especially if you're a small business. Once you start promoting it and people are aware of it, it will grow in time.
Content
Don't be an insurance company that talks about hairdressing, or a pet brand that posts content about selling computers, of course it makes sense but not to all. Only post messages, share articles and create promotions that are relevant to your brand, otherwise there's no point posting it. In other words, if the content isn't relevant in nay way, don't post it.
Take Zerreau for example, a Towel-Off Shampoo brand for festivals/camping in the health and beauty sector. This is their Instagram page, they may not always post content that is hair-related, but it has to be similar in some way.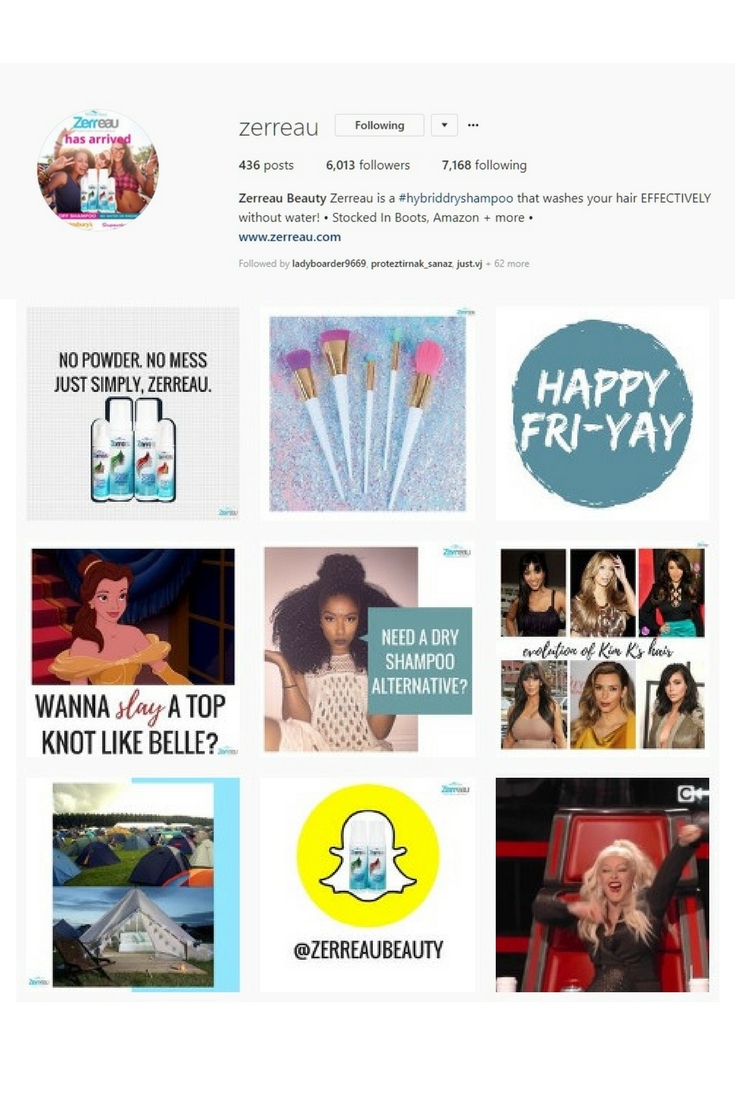 Some people say that they can never find anything worth posting, which just can't be true. Post testimonials, projects, pictures, articles, quotes, this list goes on. It doesn't mean you have to write a new article everyday, just find something worth posting and let your audience see that.
Be determined
The most successful social pages are the ones that haven't given up. You need to ensure you're always keeping it updated regularly, and are always engaging. If you say "social media isn't your thing" it's probably most likely you juts haven't found the right medium or platform for you.
Digital marketing experts Mushroom Internet are always analysing the latest trends in social media to ensure you have the most advanced elements of both including in your digital marketing campaigns.